The discovery of a cockatoo in a 15th-Century Italian Renaissance painting could knock assumed histories of early European trade routes in Asia off their perch.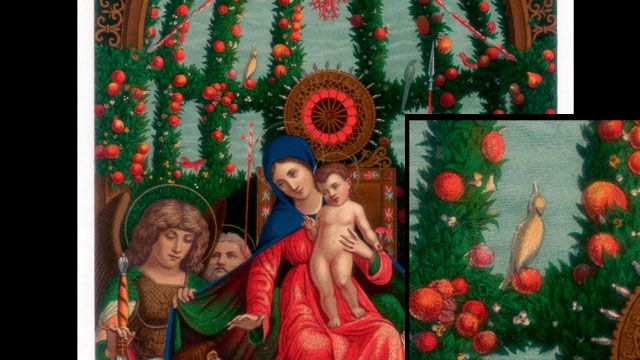 The small image of the sulphur-crested cockatoo — a native of the Australasian region — was found in Andrea Mantegna's 1496 painting Madonna della Vittoria, resting in a prominent position above the cross, over the Madonna's right hand.
According to University of Melbourne historian Heather Dalton, the bird's discovery could ruffle the feathers of history concerning the complex South East Asian trading routes that existed before European explorers' arrival in the 16th Century.