German airline to allow passengers to take birds of prey in cabin in move targeted at Middle East falconry enthusiasts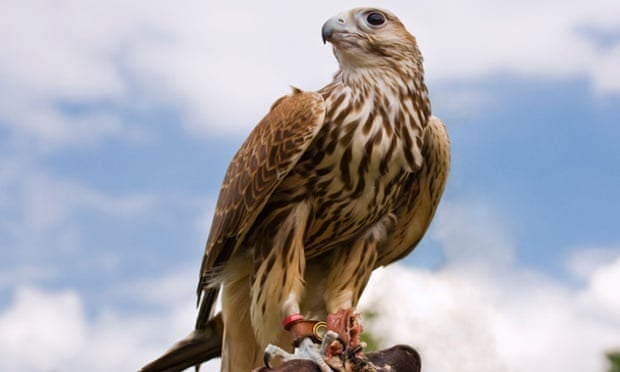 Catherine Edwards and agencies
Monday 8 December 2014 13.58 GMT
The German airline Lufthansa announced on Monday that in the coming months falcons are to be allowed in the cabin during flights in a specially designed "Falcon Master" tray.
"The Falcon Master ensures maximum hygienic protection of the cabin walls, seats and carpets from soiling by the birds," the airline said in a statement.
The device is now in the design phase, and the certification process would likely take six to nine months before it is ready for use, a Lufthansa spokeswoman told AFP.
The target group would be customers from the Middle East, where falconry is "very popular", said the statement.
While most airlines will allow a small domesticated cat or dog to travel with their owners in the cabin, provided it stays in its carrier or kennel under the seat and complies with the weight allowance (usually 6-9kg), American airlines United and Spirit also allow domestic birds, but not poultry or birds of prey.