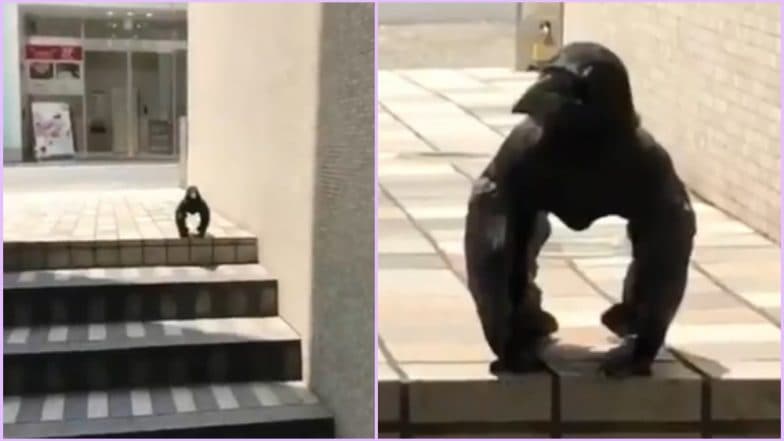 'Gorilla Crow' (Photo Credits: @corvidresearch/ Twitter)
A video of a crow, posing like a gorilla has been going viral on the internet and people online are baffled. The moment the video first appeared on Reddit and Twitter, netizens began speculating whether it is an unusual crow. Some event doubted the authenticity of the clip. The video shows the crow, dubbed as "gorilla crow", perched on its big wings, giving it an ape-like posture of standing on its forearms. The crow soon started to appear on Instagram, Facebook and other social media platforms, terrifying internet users. But before you jump to any conclusions, here is something you should know about the mighty gorilla crow.
According to people and various reports, the clip was shot at Parco shopping centre in Nagoya, Japan. The viral video garnered a lot of comments, with speculations behind the crow's unusual pose.