We are devastated to report that eleven Griffon Vultures fell victim to poisoning in the area of Klisoura Gorge in Greece. Unfortunately, nine vultures died from the incident, and two are alive but currently in recovery.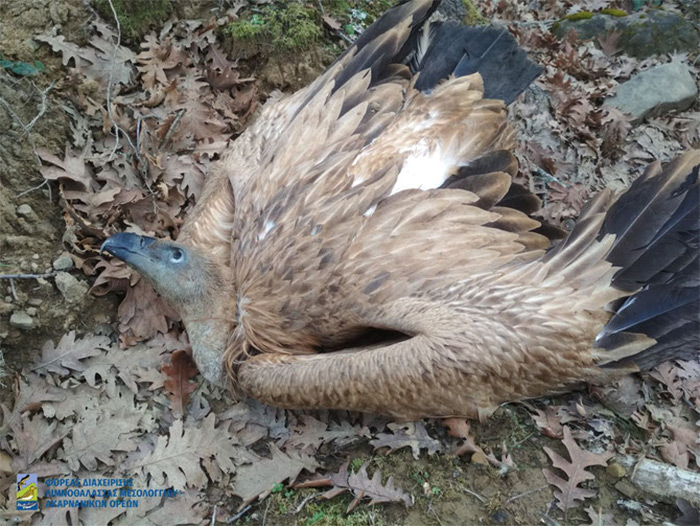 A total of eleven Griffon Vultures, a protected and critically endangered species in Greece, have been found poisoned in Klisoura Canyon in the Messolonghi-Etoliko Lagoon National Park a few days ago. This is the most severe poisoning case recorded in the country, after the one in the Strait of Nestos in 2012, and the largest confirmed case for Griffon Vultures.
The Messolonghi Management Body and HOS/BirdLife Greece discovered the carcasses of the nine Griffon Vultures. Executives from the Management Body of the Hunting Association of Messolonghi recovered the other two Griffon Vultures, which are currently alive and are being treated at ANIMA, gradually showing signs of recovery from poisoning. The dead vultures will be sent to the Athens Veterinary Foundations Centre for toxicological analysis, and to help avoid further poisoning.
Concerns about the fate of the rest of the vultures in the area are high and the danger of the local vulture population collapsing remains. The Griffon Vulture colony of Klisoura and Akarnania, are the only ones left in Western Greece and the largest remaining in the mainland.