To counter the growing pigeon problem at the 51st Street Station in Woodside, boomboxes playing recordings of predatory bird calls have been set up in ...
In a new move to get rid of pesky pigeons, the 51st Street Station in Woodside is now echoing with the calls of predatory birds.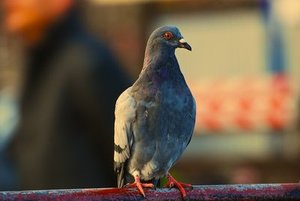 Hawks and falcons have not been introduced to the area, but their calls were brought to the city in the form of "squawk boxes" – electronic boxes that play recordings of the predators' screeches so as to scare away the pigeons that have been settling in Woodside in large numbers.