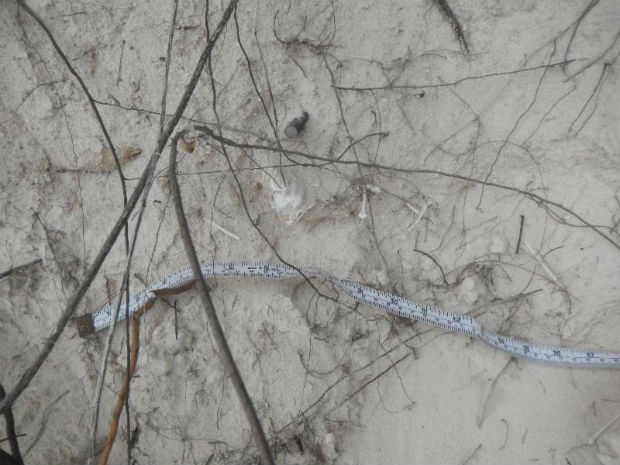 The most recent newsletter of the Bermuda Zoological Society outlined the recent excavation of Cahow fossils in Southampton.
The site was uncovered by Dr. Robbie Smith, curator of the Natural History Museum, assisted by Jeremy Maderios and Peter Drew.
According an article by Dr Smith in the newsletter, "Bermuda has a fascinating history over the past 1 million years of its existence as a land mass and fossils reveal much about who was living on the islands in the past.
"I recently had the opportunity to excavate a set of fossil bird bones from a construction site in Southampton, assisted by Jeremy Maderios and Peter Drew.
"We found about seven complete sets of bird bones all mixed together in a very small area. Luckily for me Jeremy was able to verify that they were all cahows. What is most unusual was their location, well up on a hill and away from the coast, entombed in an old sand dune, probably about 70 to 80,000 years ago.