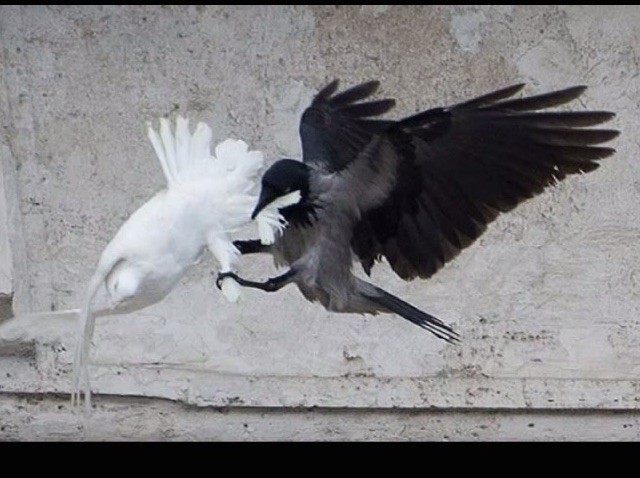 A papal tradition has come to a bizarre end. For years, popes have sent out white doves as a symbol of peace after an annual meeting with young people from the youth movement called Catholic Action.
The anticipated avian emissaries were replaced this year by a bunch of colored balloons, set afloat from the balcony of the papal apartments.
Last Sunday, Pope Francis approached the window of the Apostolic Palace accompanied by a boy and a girl belonging to two different Roman parishes, but when the moment came for the traditional launch of the doves, balloons were released instead of the birds.
The reason? Last January 27 was witness to a macabre incident. In an episode worthy of Alfred Hitchcock, as the Pope's entourage released two white doves, they were violently set upon by a black crow and a seagull, to the horror of onlookers.