The suspects and their illegal bounty are intercepted on a bus allegedly bound for Manila port, from where the animals would be sent off to different parts of the country and the world
Published 3:18 PM, May 22, 2014
Updated 3:18 PM, May 22, 2014
MANILA, Philippines – Environment officials confirmed that 7 rare birds were seized from a group of Filipinos allegedly en route to the Port of Manila on Tuesday, May 20.
The bird species seized were two Philippine hornbills, one Philippine hawk eagle, 3 raptors and one adult owl, said Department of Environment and Natural Resources Biodiversity Management Bureau chief Theresa Mundita Lim on Thursday, May 22.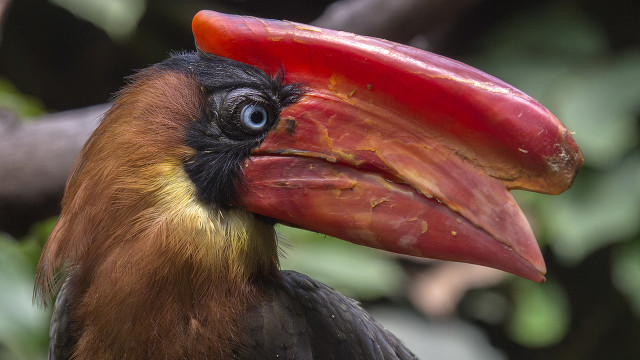 The Philippine hornbill, also known as Rufous hornbill, is a critically endangered species under the International Union for Conservation of Nature (IUCN). The Philippine hawk eagle, meanwhile, is a vulnerable species.
The suspects and their illegal bounty were intercepted by the Highway Patrol Group Region 5 at Barangay Tabugon in the town of Santa Elena in Camarines Norte.
They were aboard a bus owned by bus franchise Twin Hearts which was allegedly on its way to Manila port from where the animals would be sent off to different parts of the country and the world.
All 7 birds were alive when they were discovered by cops in boxes inside the bus. The Philippine hornbills and raptors were found to be juvenile or very young birds.