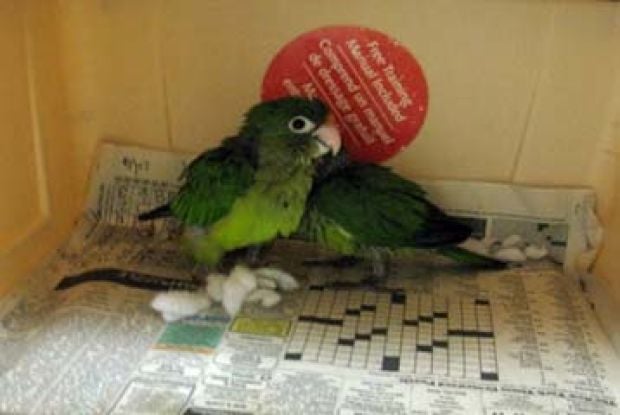 It was a case of smuggle me Elmo at an Arizona border crossing July 1 when officers found two parrots hidden in a large stuffed Sesame Street character.
The birds were found alive stuffed into the plush doll after officials at the San Luis port of entry X-rayed the toy, according to a news release from U.S. Customs and Border Protection.
The birds are conures, medium-sized parrots that are native to South America.
Officers initially stopped the California couple because they were carrying a bag of mangos. It was only then they decided to inspect the Elmo doll.
The prohibited birds and fruit were seized under the Animal Health Protection Act and the Plant Protection Act. The couple was fined $300 and released.