9:30 AM Thursday Jul 30, 2015
Another kiwi has been killed by a dog as the national bird's grim winter in the Bay of Islands continues, with at least 12 victims of canines in the last month alone.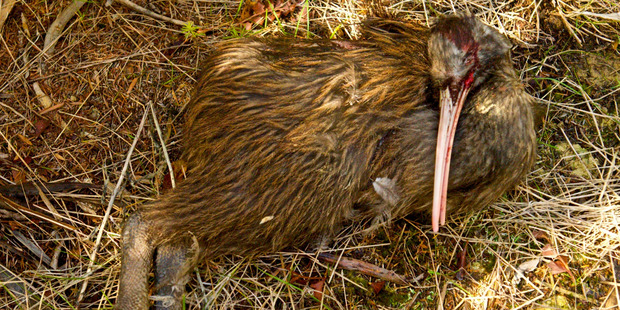 The latest death, of an adult male, occurred at Oromahoe, off State Highway 10 south of Kerikeri. The dog's owner was reluctant to hand the dead bird to the Department of Conservation (DoC) so delivered it to conservation group Bay Bush Action instead.
The Bay of Islands is a stronghold for kiwi but many have been killed by dogs this month. Seven mauled kiwi have been found in the Wharau Rd area, near Kerikeri - the total number killed is thought to be at least 10 - and at least five more in places such as Te Puna Inlet, Okaihau and Puketi Forest. One was killed on Golf View Rd in urban Kerikeri and one in Russell cemetery.The kiwi had been stripped of feathers and it had bite wounds to its head and neck.
Bay Bush Action trustee Brad Windust said the dog's owner handed over the kiwi killed at Oromahoe last week.