One of the nation's leading bird conservation groups plans to sue the Obama administration over a federal regulation that allows wind energy companies to obtain 30-year permits to kill eagles without prosecution by the government.
The American Bird Conservancy on Wednesday announced its intent to file the lawsuit, arguing the Department of the Interior violated federal laws when it promulgated the regulation it says sanctions the killing of bald and golden eagles.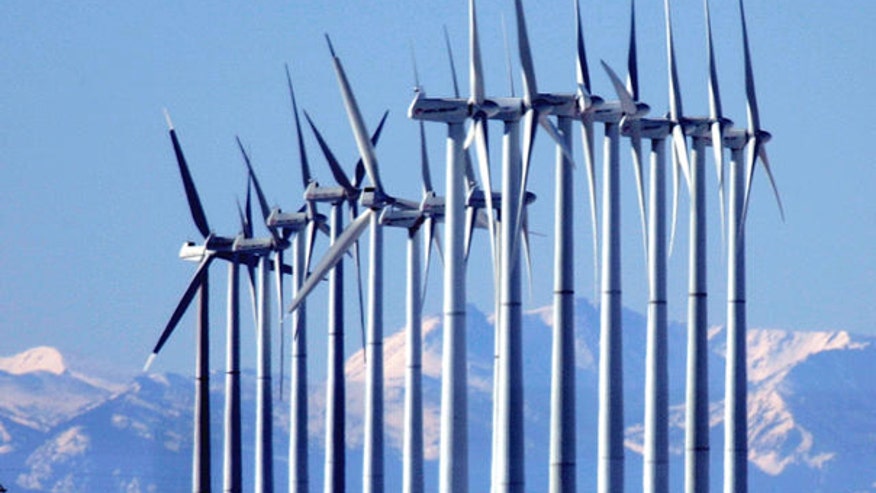 A wind farm in Colorado is shown here. (AP Photo)
"The rule lacks a firm foundation in scientific justification and was generated without the benefit of a full assessment of its impacts on eagle populations," said Michael Hutchins, National Coordinator of ABC's Bird Smart Wind Energy Campaign.
The Obama administration announced in December it would allow companies to seek authorization to kill and harm bald and golden eagles for up to 30 years without penalty in a bid to balance the environmental trade-offs of green energy.
The Interior Department rule provides legal protection for the lifespan of wind farms and other projects if companies obtain permits and make efforts to avoid killing protected birds.